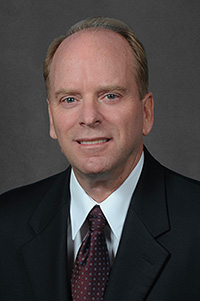 FT. MYERS, Fla. (Nov. 2, 2021) – Lee & Associates, the largest broker-owned firm in the nation, announced today that Jonathan P. Richards has joined the company of Lee & Associates/Naples – Ft. Myers as a senior vice president.
Richards specializes in the brokerage of low-income housing tax credit program (LIHTC), Project-Based Section 8, and senior housing investment properties across the country. He will be joining the national affordable housing team, led by James Lampman in the Seattle, Washington office.  Richards will be based at the Naples' branch office of Lee & Associates | Naples-Ft. Myers.
"Jonathan's in-depth knowledge and firsthand experience as an affordable housing investor enables him to offer tailored solutions and exceed expectations for his clients" said Derek Bornhorst, SIOR, CCIM and president at Lee & Associates | Naples-Ft. Myers. "He is an important addition to our team of real estate professionals and the vast commercial real estate services we provide."
Richards has over two decades of multifamily real estate experience participating in the sales and financing of multifamily properties in excess of $1.5 billion and representing both general and limited partners nationally. His expertise includes 4% & 9% Section 42 LIHTC, Year 15 Section 42 LIHTC, Project-Based Section 8 assets, USDA Rural Development Sections 515 & 538, as well as General Partnership Interest Sales.
For more information, please contact Jonathan at 239-287-5350 or by email, jrichards@lee-associates.com.