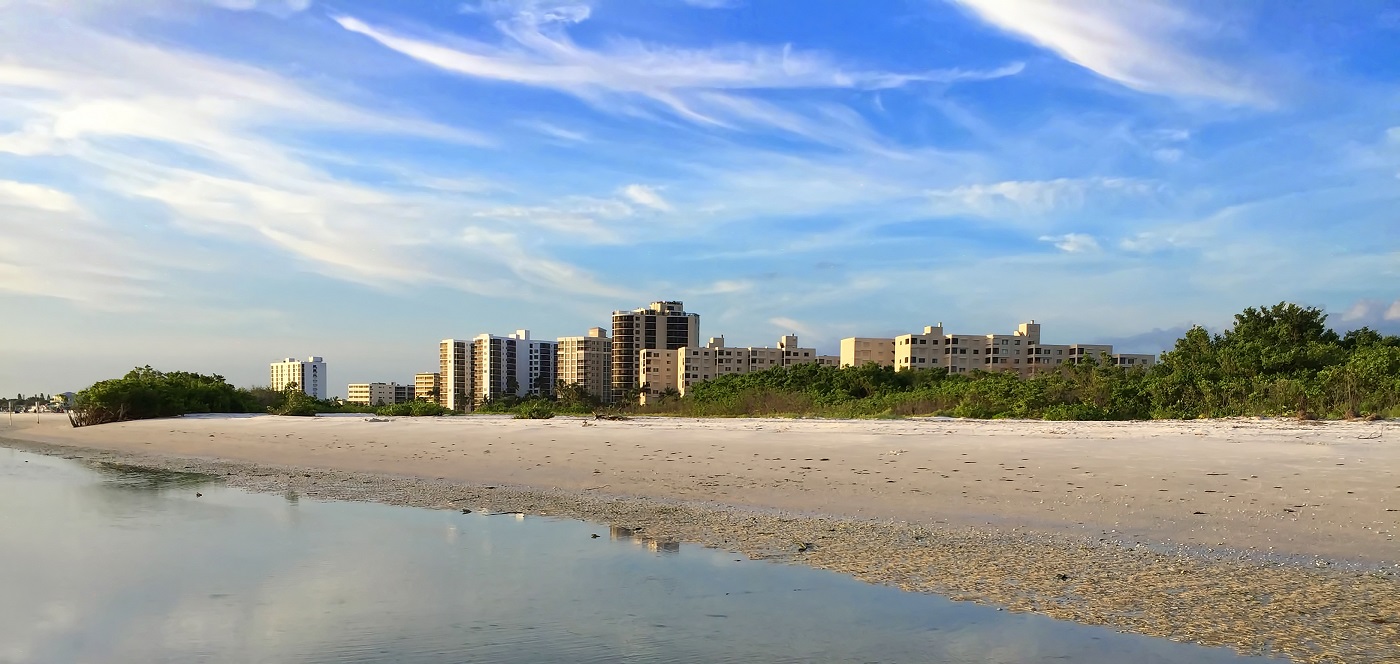 It was the spring of 2020 and Lee & Associates was on the move. The carpet was laid, the paint was dry and the Lee sign was hung on our brand-new Naples FL office. A new level of commercial and industrial realty services from one of America's leading names was coming to Naples, and excitement was in the air.
Unfortunately, that wasn't ALL that was in the air.  Across the globe, the COVID-19 virus was spreading. In the US, state after state began quarantine and non-essential business shut-down procedures. Florida joined the fray in early April.
Commercial and industrial realty changed overnight.
Time to panic? Not at Lee & Associates
This is not our first "crisis rodeo." Lee & Associates opened the Fort Myers office in 2007, seemingly minutes before the Crash. But managers and brokers dug in, providing expertise, guidance, vision and VALUE to their clients. The market pulled through and, in the past 13 years, Lee & Associates Fort Myers has grown into one of the top commercial/industrial realty firms in Southwest Florida.
Still, change is the order of the day in April 2020. Commercial realty is an "essential business" but many of our retail, office and industrial realty clients' businesses are not. What does the market look like? What about the deals in progress? What do our clients need, and how will Lee provide it?
A Changing Business, Same Client Focus
Very simply, it IS a complex time. There are aspects of the business, deals on the table and projects in process that SHOULD hit the Pause button. There are also aspects that can proceed with slight modifications, and some aspects that may progress completely unaffected.
It's hard for a business to differentiate these things when commercial realty is not your focus.
That's why, as always, Lee & Associates is here to serve you, especially in the challenging times.
First, the nuts and bolts. At Lee, the broker's place has always been "on the street." Pounding the pavement, working the phones, scouring the web, searching out opportunities for owner and tenant alike. That effort continues, but will look slightly different for the time being. For now, it's social distancing, sanitized workplaces, fewer face-to-face contacts, and no handshakes. Expect a lot more conference calls and video chats!
Second, and equally important, is the strategy. Lee will continue to offer our clients vision and guidance, always with a goal of moving deals forward. Re-ordering steps, revising timelines, but always moving forward. The meetings with the architects, designers and engineers that might have been a month down the line might be able move up. Let's decide on the floor plan now. Let's talk carpet swatches!
Again, Lee will help you take proactive, reasonable steps that move your project toward completion so that when the crisis lifts, you are ready to roll.
A Landlord – Tenant Reality Check
Lee realizes, of course, that strategy and vision are mere luxuries when your shop has been closed for three weeks and you're wondering if you can pay your rent. The same goes for the landlord anxiously awaiting his check.
The key, especially now, is proactive communication between tenant and owner. Tenants, sit down and make an honest self-assessment. What's the crisis done to your receipts? How much money do you have, and how much will you have at the first of the month? If not by the first of the month, when CAN you have it? What type of relief would help? Answer these questions, and then contact your landlord. Today, not in two weeks.
Landlords, as always, weigh the cost of retaining a tenant vs. finding a new one in this market. What is a good compromise in your eyes?
And if that sort of self-analysis and frank conversation is not your strong suit, pick up the phone and call Lee & Associates. We know the market and we know the players. We know what kinds of relief tenants are requesting and what success they have had. We are in a good position to offer advice and help find workable compromise between landlords and tenants. Call us today!
This Too Shall Pass… Then What?
Sometime soon, life and the market will return to "normal." Where will YOUR business be when that happens?
During the crisis, the stock market has been battered while real estate has fared much better. Will that safe haven continue? Meanwhile, Lee believes that Naples/Ft. Myers will continue to grow for all the usual reasons: Sunbelt, retirees, West Coast business relocations, and so on.
Lee believes that southwest Florida will continue to grow for all the usual reasons: sunbelt retirees, affordable housing, international airport, and universities as well as pro-business incentives offered by local and state agencies versus our neighboring states to the north.
It is, and should continue to be, an opportune market. It may look slightly different – for instance, the virus has changed purchasing and supply to the point that warehousing might be the market's next big opportunity.
Whatever opportunity looks like in the future, Lee & Associates | Naples – Ft. Myers will be pursuing it for our clients, owners and tenants alike. For now, while some of your competitors cautiously Wait and See, you will be moving forward, and Lee will be at your side. Let's get to work!